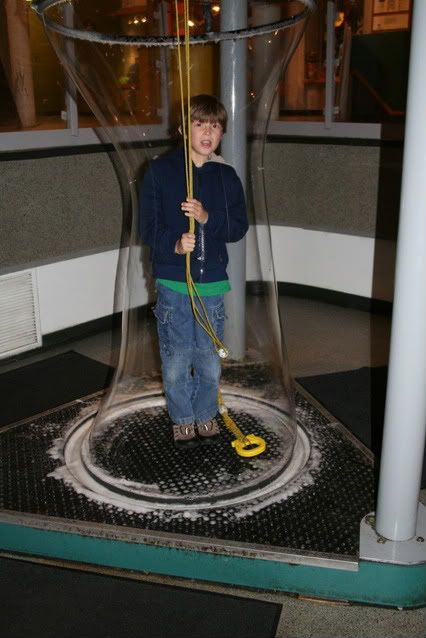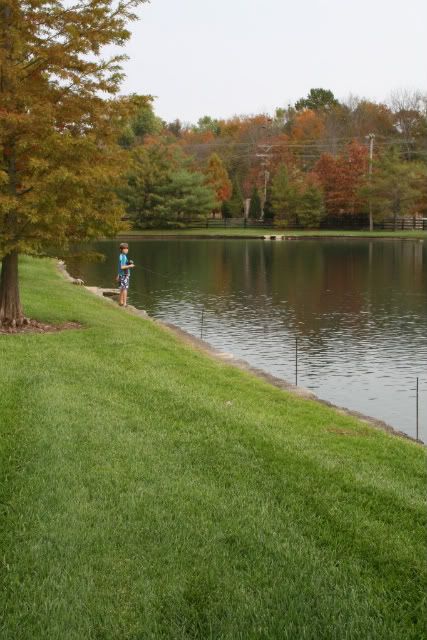 I recently visited Kentucky, along with D, to celebrate my Dad's 65th birthday. We bought him a t-shirt that said "In Dog Years I'm Dead" (couldn't resist) and a new set of horseshoes, which he loves to play.
While we were there we visited the Louisville Science Museum, and did some fishing and swimming. Louisville is a beautiful city and these are some of my favorite pics of the trip.
Back at home we've been busy with homelearning, activities, and lots of music making. But I haven't been posting much lately because it seems that when I do finally find the time to add to our blog, I encounter technical problem after technical problem with Blogger. I've tried the new interface, as well as the old, but things just don't seem to be jiving. I should have prefaced that statement by saying that I am in no way a technology whiz. But I am thinking of making a change to Wordpress at some point in the near future. Any thoughts? Any blogging experts want to weigh in on this?